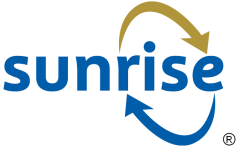 Australia's leading eCommerce digital-insurance solution, streamlining communications & transactions between suppliers & intermediaries
Sunrise Exchange® Benefits
Enterprise-level data security & integrity
Real-time systems integration & reduce human error
Digital insurance delivered with efficiency & control
Reduce administrative processes by streamlining all transactions between suppliers & intermediaries
Automatic management of renewals gives significantly faster turnaround times on policies, with an option for referrals & notifications.
Industry standard messaging formats, increasing the ability to capture all required risk data
Free comparative statistical data reporting across the range of participating suppliers showing how your product compares in the market
Rest easy with enterprise-level cyber security & threat monitoring
Private data is kept onshore under Australian jurisdiction
All data is encrypted for the secure exchange of information
Market leading robust infrastructure in secure data warehouses, with regular vulnerability checks, risk management plans & full disaster recovery
Ebix Sunrise Exchange® enables suppliers & intermediaries to transact in real-time, with seamless integration with your Policy Management System
Australia's largest digital insurance network with access to over 775 connected intermediaries
Marketing even the most complex insurance product whilst maintaining 100% control using any question sets & rating calculations
Sunrise Exchange® is customisable, brand configurable, responsive & trusted by Australia's leading insurers


Why should you choose Sunrise Exchange® to distribute your digital insurance product?
Ebix offers a fully customisable, brand-configurable digital insurance solution that is capable of reflecting your companies end-to-end branding & customer experience.


Distribute even the most complex of insurance products across your network whilst you maintain 100% control of everything including all marketing & brand aspects.
Sunrise Exchange® has been designed to streamline all of the policy transactions intermediaries & suppliers work with on a day-to-day basis.


Sunrise Exchange® increases productivity through systems integration from suppliers to intermediaries. Freeing up your staff allows them to be redeployed in more productive roles, potentially generating more revenue & improving the customer service & experience in your business.
Sunrise Exchange® offers automation of the entire policy lifecycle for any digital insurance product.


A key feature & major benefit of Sunrise Exchange is the automatic management of renewals that produces significantly faster turnaround times on policies which helps you to process more business, more efficiently, including the ability for sending referral notifications to the supplier prior to renewal. Gone are the days of having multiple systems with multiple data entry points that increase the risk of human error.
By doing business via Sunrise Exchange®, intermediaries & suppliers achieve significant transaction & processing cost reductions. The information is processed once by staff & updated to both the supplier's & the intermediary's back office systems, eliminating multiple handling, & reducing possible data entry errors giving key staff more time in the day to focus on binding insurance, not data entry.